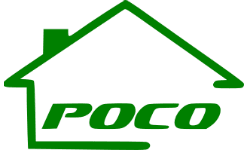 Heating & Air Conditioning
Boiler Service
Sales & Service
(307) 200-4758
Heating and Air Conditioning in Jackson, WY
Welcome to POCO
Looking for reliable installation, service, and repair for your HVAC systems in and around Jackson, Wyoming? Look no further than our expert team! Our experienced technicians can handle all of your heating and cooling needs, including electric and gas furnaces, boiler systems, radiant heating systems, air conditioning, and heat pumps.
Whether you're in need of routine maintenance or complex repairs, we have the knowledge and expertise to keep your HVAC equipment running smoothly. Our large team of technicians has extensive experience working with a variety of heating systems, from small residential units to large commercial systems.
Don't let a malfunctioning HVAC system leave you in the cold. Trust our team to keep your home or business comfortable all year round. As one of the largest HVAC service companies in the region, we prioritize timely response and are always available to help in case of an emergency.
Call us today at (307) 200-4758 and find out how we can help you with your heating needs.
New Construction and Remodels
Looking for top-notch HVAC installation services for your new or remodel construction project? We've got you covered! Our team not only offers complete sheet metal fabrication services but also boasts a state-of-the-art laser cutting system for precise and efficient manufacturing of your air ducts. We take pride in our advanced computerized CAD systems and CAM plasma table, ensuring perfect installation every time.
HVAC Building Controls
Looking for reliable and experienced control experts to solve your toughest control requirements? Look no further! Our team of skilled professionals is here to provide you with top-notch services, whether you need troubleshooting and repair of your existing control system or design and installation of a new one.
We are experts in both traditional analog systems and state-of-the-art digital systems, and specialize in Tekmar controls for radiant heat systems. As an authorized dealer of Reliable Controls, we offer advanced BACNet control applications that are guaranteed to meet your specific needs. Trust us to provide you with the best solutions and get your system up and running smoothly in no time!
Our Services
Our Services include
Boiler Service and Repair for Efficient Home Heating
Gas and Electric Furnace Repair by Skilled Technicians
Inspections and Seasonal Start-Ups and Shut-Downs
Heating Coils, Finned Tube, Unit Heaters and Radiant Panels
Commercial and Residential Electric and Gas Furnaces
Hydronic and Radiant Floor Heat Systems for Comfortable Living
Unit Ventilators, Air Handling Units and VAV Terminals
Chillers, Condensing Units for Effective Cooling
Pumps, Air Separators, Glycol Feeders and Expansion Tanks
Geothermal Heat Pump Systems for Sustainable Living
Hydronic Solar Systems for Cost-Effective Heating
Whole House Steam Humidifiers for Better Air Quality
Heat Recovery Ventilators for Energy Savings
Analog and Digital HVAC Control Systems
Glycol Sampling, Testing and Maintenance
Combustion Tuning and Analysis for Improved Performance
Thermal Imaging for Efficient Troubleshooting
HVAC Home Inspections for Peace of Mind
HVAC Service Contracts for Regular Maintenance
Custom Sheet Metal and CNC Plasma and Laser Cutting
Metal Duct for HVAC and Restaurants